Savage Creative Solutions, a leading marketing agency known for its innovative strategies and data-driven solutions, is thrilled to announce its partnership with the 31Ate app, a groundbreaking new app set to revolutionize the way friends or family come together to enjoy great food and unforgettable experiences.
31Ate™ is an app designed to provide an innovative platform that makes choosing a place to eat with friends easy and enjoyable. With the 31Ate app, users can create a group of friends and let them know which restaurants sound good at the time by swiping to dictate their preference. Once everyone has agreed on a restaurant, users in the group are notified that everyone has agreed on a place to eat.
The 31Ate app is set to launch in Shreveport-Bossier in November 2023. Future plans include expanding to cover the entire 318 area code by 2024.
Savage Creative Solutions is renowned for its ability to craft compelling marketing strategies that resonate with target audiences. Leveraging their extensive experience and innovative approach, the agency will be responsible for driving awareness, engagement, and excitement around the upcoming launch of the 31Ate app.
"We are thrilled to be partnering with 31Ate™ on this exciting journey," said Paul Savage, Jr., President/CEO of Savage Creative Solutions. "The 31Ate™ app represents a groundbreaking shift in how people discover local restaurants, and we're eager to share this remarkable app with the Shreveport-Bossier community."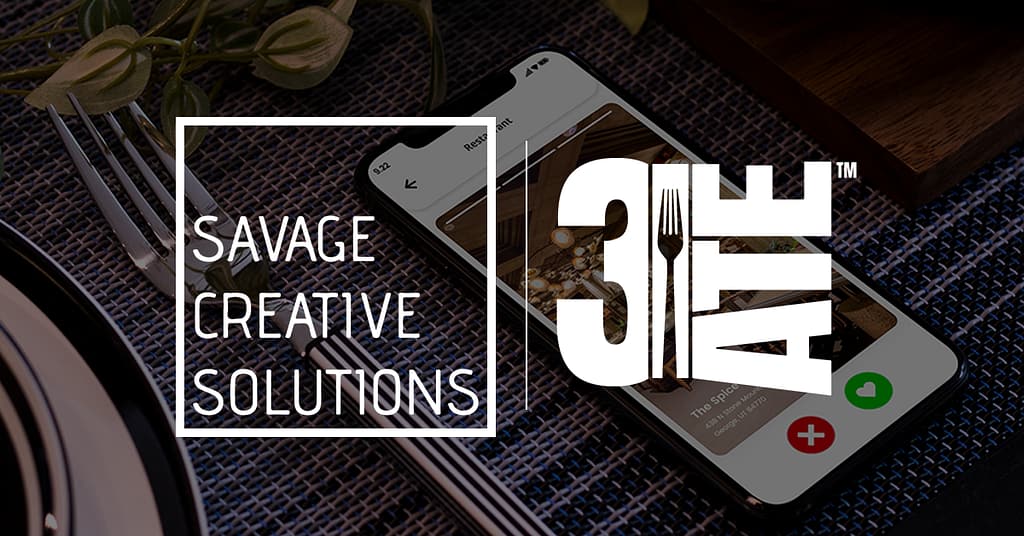 The collaboration between Savage Creative Solutions and 31Ate™ comes at a time when digital connection and shared experiences have never been more important. As the world continues to navigate the challenges of the digital age, the 31Ate™ app offers a timely and invaluable solution for bringing people together in meaningful ways.
With Savage Creative Solutions at the helm of the marketing campaign, users can expect a range of exciting activities leading up to the official launch, including social media and digital campaigns, TV commercials, influencer partnerships, and exclusive sneak peeks into the app's features. The campaign will focus on highlighting the app's core values of connection, discoverability, and shared experiences.
As the launch date draws near, the teams at Savage Creative Solutions and 31Ate are working tirelessly to ensure a seamless and unforgettable launch experience. Users can expect a user-centric app that will be a catalyst for memorable dining experiences and lasting friendships.
To stay updated on the latest news and developments surrounding the 31Ate app, please visit www.31ate.app.