Personal training can be a rewarding profession that allows you to help others and make your own schedule; however, many times fitness trainers will not reach the level of success they yearn for. Often, this difficulty can be traced back to something they are doing themselves or rather the lack of something they are not doing. We'll be diving into some ways that personal trainers or fitness trainers can maintain communications with as well as upsell their current clients, while expanding their reach for potential new clients.
1. Implement an Email Marketing Strategy
If you are not currently using email marketing as part of your marketing strategy, you should. One of the best ways to try to expand your reach or stay in touch with existing clients is through email. It's one of the most personal mediums we have available to us. And what's more personal than personal training? It's an excellent way to develop a relationship with your clients. You might use it to provide motivation, links to relevant articles, links to your own blog posts, or to promote some of your other services. Many fitness trainers only see a client a couple times a month. This also ensures your clients are thinking about you even when you aren't necessarily in the gym with them! Be sure to always include social and sharing links within your emails. Also, invest in an email marketing solution, similar to what Savage Creative Solutions offers. It can save you many headaches down the road when email addresses bounce back or someone unsubscribes, and even legal troubles.
2. Provide An Incentive for Referrals (For Both Parties)
Most fitness or personal trainers agree that the vast majority of their clients come from word-of-mouth. This is great but it's also important you're doing your part to help facilitate this behavior. Studies show that the person who gave the referral was actually more interested in helping one of their friends rather than themselves. So why not reward both? You'll have a happy client and an eager potential client. You could include a referral form on your website with social sharing links that make the process easier for them. Better yet, why not go a step further and include a coupon in your email marketing? "Forward To A Friend And Each of You Will Receive One Free Session." While it's acceptable to ask for referrals on a weekly or monthly basis, don't come off looking desperate. Give your client's the perception that your schedule is constantly filled and you just had an opening that won't remain open for long!
3. Give Your Clients Homework
Everyone loves to feel like they are getting more than they paid for! What is one way to do this? Give your client homework. Homework is a great way to give value to your clients even outside of your regular sessions. It could be something as simple as doing an exercise at home, filling out a food or exercise journal, or even buying something from the grocery store. Their homework might also include some type of fitness technology, such as My Fitness Pal. Many trainers stray from these types of apps, worrying that the nutritional and workout recommendations offered by them could deter clients from booking sessions. The reality is that you offer a personalized experience, in-person motivation, and unique programs that just can't be found in an app. Using apps similar to this can keep you at the top of your client's brain outside of sessions as well as further their goals. And if the idea was offered by you to begin with, then guess who look's like the expert?
4. Brand Your Unique Techniques
Ever heard of "Zumba?" This is a branded workout routine. Come up with a unique strategy or technique, give it a creative name, and promote the heck out of it! Set up an automated email marketing campaign that provides new signees just enough to pique their interest, with content that funnels the user back to you and signing up for their first session. See how important email marketing can be? Also, be sure to have a separate page on your website dedicated to your unique process. The page's URL along with a large header should include the specific name you chose. Then, be sure to include more generic terms that people might normally search for when seeking a similar routine to help yours appear higher in search results. All of your social media cover photos should feature this technique as well! If your signature workout is "Alan's Absolutely Awesome Abs," (That was something quick, but you get the point) then you should appear to be the local expert on abs across your website, marketing, as well as social media.
5. List Yourself on Popular Directories
This could technically be called SEO or search engine optimization as it's basically using back links to raise your rankings in search engines, but since we have a separate section for SEO (see below) we'll leave this as number five. Start by doing a Google Search for "personal trainer shreveport." It's kind of sad how few personal trainers' personal websites actually rank for these keywords. If you're one of them, congratulations. If you're not, well that's probably why you're reading this article. Prepare to reach the top! Take note of all of the directories that appear on this first or second page. Two that particularly stick out are Thumbtack and Idea Fit. Then, take the time to go submit yourself to all of these directories; all of them. Pay extra attention to your phone number, address, email, and website, ensuring they are consistent across all of the directories. Inconsistent contact information can result in you being penalized by Google.
6. Sell Group Fitness Packages to Business Owners
Science shows you feel better when you workout regularly and when you feel better you are more productive. For business owners that means employees who hit the gym are also more profitable. Use this science to your advantage! A more productive workers means an overall more profitable business. Who doesn't want that? Now, who should you sell this too? Well, where do a lot of business owners normally congregate? How about the Chamber of Commerce? This idea is stupidly easy to sell! Reach out to the director of your local chamber of commerce letting them know that you would like to give a talk on how group fitness packages can increase companys' profitability. You might also reach out to organizers for upcoming networking events or business seminars in your city as well. By offering something valuable to their members, you're almost guaranteed help in organizing an event or the ability to contribute to one that has already been planned!
7. Partner With Another Health-Conscious Business
Partnering with other larger organizations that have similar philosophies can be extremely beneficial to growing your own business. This can not only offer additional exposure but also build your credibility and brand. In Shreveport, for example, Rhino Coffee attracts a lot of millennials who are known for wanting unique, fun ways to exercise. Why not offer a morning yoga class or workout for a small fee or even donation? Personal trainers can often earn a sizable amount of money for just 2-3 hours of work. It also increases your authority in the community and connects you with a demographic you might not otherwise have connected with. Always be on the lookout for businesses that might meet this criteria and reach out to them to forge partnerships. Be sure to advertise your upcoming events to your current clients by including the date, time, and location in your email marketing as well as on your website.
8. Offer Healthy Shopping Outings
We all know nutrition is, for the most part, more important more than exercising. There's no better way to show a client you care than taking them on a healthy shopping outing, showing them exactly what they should be eating. Many people are on a restricted budget, this is a perfect time to demonstrate a healthy eating routine that is within their means. Just be sure not to criticize your clients, as everyone won't necessarily know what's best for them starting out. It's also a great way to upsell an additional service. Not many fitness trainers will take the time to go to the grocery store with their clients. Not only will it help set you apart but it will also make you appear as a nutrition expert! Just be sure to have done your research and have the necessary education to be able to adequately provide this service. Clients will be able to sniff a phony a mile away!
9. Offer Longer-Term Package Pricing
It's cheaper to keep a current client than it is to acquire a new one. Always remember this and don't forget about your current client base. Have I mentioned email marketing yet? Create an incentive that drives clients to want to stay with you for the long haul. This might be buying a certain number of sessions and then getting one for free or offering a larger discount for clients who buy multiple sessions. Perhaps offer a 15% for quarterly bought sessions? The options are almost endless and your current customers will surely appreciate your gratitude for their loyalty. A fitness journey can take time; make sure they stay with you through the end of it and maybe even beyond.
10. Focus on People, Not Numbers
Many new fitness trainers mistakenly shoot for numbers. Of course people want to train with the most popular trainer at the gym; he looks the most authoritative. But remember at the end of the day you aren't there for numbers, you're there for people. You're there to make their lives better and allow them to reach their dreams. Do make sure everybody at the gym knows your name, but also keep a little notepad with names and a couple of details about each prospective client you meet. This will allow you to connect with them moving forward. Once they know you and see you care, it's more likely they will seek you out for nutritional and workout advice while training. It's always a good idea to have a business card with your social media accounts as well as your website address. You'll eventually become the authoritative, expert in your gym. People connect with stories and who has stories? People. Take the time to get to know their story and the rest will fall into place!
11. Find Your Specialty and Market It
Finding a niche is key. Don't try to specialize in everything! Similar to finding your unique technique and branding it, find a niche you do well and promote, promote, promote. Many trainers think it is smart to include every speciality out there: fat loss, muscle building, nutrition, or sports conditioning. To stand out, pick the one that has the biggest market at your gym. By listing it as your only attribute you will automatically be considered the foremost expert in your area. Does this mean you should only offer that one service? Definitely not. But it's easier to focus on one market than it is twelve or thirteen.
12. Have A Profesional Website
Your website is the face of your business on line! You want to ensure you have a professional image that adequately depicts you, your services, and most importantly, allow clients to book sessions on your website. You want to look modern, knowledgable, and flashy. Large images with a consistent color palette and branding are essential. You can check out other gyms for color options that suit you. The site should also include links to your social media accounts as well as display a signup form for your email newsletter. A clear navigation and information about the locations you train at should be included as well. It should also go without saying that the site should be mobile responsive, as the vast majority of your visitors will be viewing it on a mobile device. Check out tip #16 for another huge part of having a professional, fitness website!
13. Ensure Your Site Has SEO
One big reason to hire a design/developer to do your website for you is SEO! There are plenty of website builders out there, but would you hire an electrician to fix your toilet? That's just silly. You're a fitness trainer, not a website designer. Same rule applies. While many of these site builders provide SEO tools, they are often cumbersome to figure out and simply inadequate. Solid SEO can be the biggest way to beat your competition! You should have individual pages for each service you want to promote. You'll want to make sure images have alt tags. You'll want to ensure your pages are all marked up properly for Google as well as have social media metadata for sharing your site on those platforms. As soon as someone goes to share your website on Facebook, it will be pretty obvious if you've taken these steps or not. The low click-through rate on an unattractive link that lacks SEO will do your business no good. Your website is more than an online presence; it's an investment in your business. Treat it as such.
14. Claim Your Google Business Listing
Your Google Business listing is where Google pulls the majority of the data for their search results. It also gives you insights on how often you are showing up in search, how many clicks you're receiving, and more. It can provide very valuable data for your business. To claim your business listing either search your business name on Google and click the "claim this business" link or visit www.business.google.com. You will type in the name of your business, select the correct location, and then fill out all of the details pertaining to your business. Most likely, you will have to verify your business through Google by receiving a postcard in the mail with a verification code. Once your business listing has been verified, you'll be able to see insights and more on your business' listing. Claiming your business listing is also what can help you show up in that first box for search results. (See screen capture to the left.)
15. Start A Blog
You've heard it before and it's true: content is king. If you want to rank in the search engines you've got to have fresh content. It's also an excellent tool to help you become an expert in your area. Use your blog to post articles on nutrition or common mistakes new lifters make, for example. You might also use it to feature one of your clients who recently met his or her goal thanks to your expertise. The point of all of this is to be personal. Offer something to your visitors. Having a call-to-action at the bottom of every post is also very important. This could be an email newsletter sign up form or it might be a blurb showcasing how one of your services could solve their problem. The CTA should always be related to the content of the article above it. Finally, plan your content. There are plenty of worksheets available on the internet that may help you or you may choose to use an online tool such as Coschedule. The perk to using an online tool, like Coschedule, is not only can you plan your content but you can also schedule your social media messages and other tasks as well. If you don't have the time or aren't confident in your writing ability you could always hire someone like Savage Creative Solutions to manage your blog and social media for you.
16. Use Social Media to Your Advantage
Social media alone can be one of the biggest referrers of traffic to your website! Your ultimate goal of almost every social message you make should be to get potential clients to visit your website, view your services, and book a session. Social media is your tool to tell them why they need to check you out and what separates you from the rest! You can do this by posting your latest, informative blog post or even a link to your latest email newsletter. Or you might promote your unique, branded fitness technique (Remember that cover photo?). It's important to not only have social media but to also use it consistently. That's where an online tool like Coschedule, where you can schedule your social messages out far in advance, can be a huge help. A stagnant social account doesn't help your business and in some cases can actually hurt you. It's not necessary to join every social network that launches! I'll take a minute to let that sink in. Follow new networks, but research their main demographics as well as the resources needed to manage it before you commit to an additional social platform. It's also very important to have professional looking posts that are consistent in branding with your website and other materials. Whether potential clients see one of your flyers, your website, or your Twitter it should be very clear that they are connected and the same business. This helps foster trust and credibility for you and your business.
17. Ask for Reviews
Reviews are like online gold! Not only do they build credibility for your business and confidence in your services but Google also pulls reviews from popular sites into their search results. It's perfectly acceptable to ask your clients to leave reviews. It's often beneficial to ask different clients to write reviews on different sites to ensure you have reviews across a variety of platforms. You might ask one to leave a review on Facebook while you ask another to leave one on Google. It's important to always respond to reviews left for your services, good or bad. It shows potential clients that you care enough to actually respond and can often squash bad PR from that one, vocal client very quickly. Never use copy and pasted or generic responses. It's impersonal, cold, and quite unwelcoming. Also, reviews have sometimes been shown to have a slight effect on your SEO rankings!
[/et_pb_text][/et_pb_column][/et_pb_row][et_pb_row make_fullwidth="off" use_custom_width="off" width_unit="on" custom_width_px="1080px" custom_width_percent="80%" use_custom_gutter="off" gutter_width="3″ custom_padding="35px|35px|35px|35px" padding_mobile="off" background_color="#f9f9f9″ allow_player_pause="off" parallax="off" parallax_method="off" make_equal="off" column_padding_mobile="on" parallax_1="off" parallax_method_1="off" parallax_2="off" parallax_method_2="on" parallax_3="off" parallax_method_3="on" parallax_4="off" parallax_method_4="on" admin_label="Row" disabled="off"][et_pb_column type="4_4″ disabled="off" parallax="off" parallax_method="off" column_padding_mobile="on"][et_pb_text background_layout="light" text_orientation="left" admin_label="Branded Message" use_border_color="off" border_style="solid" disabled="off"]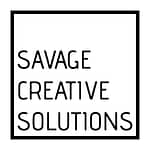 Savage Creative Solutions has the skills and knowledge to take your personal training business to levels you never thought possible! Our website design packages are affordable for even new, small business owners.
Our full service agency can also handle your email marketing needs with our email marketing solution that takes the headache out of maintaing a relationship with your clients. We've also got access to affordable printing costs for post cards, business cards, or referral cards, as well as promotional products such as branded water bottles, towels, mats, or wristbands.
[/et_pb_text][et_pb_button button_url="https://www.savagecreative.solutions/contact/" url_new_window="off" button_text="Request A Free Consultation" button_alignment="left" background_layout="light" admin_label="CTA" custom_button="on" button_text_size="17″ button_letter_spacing="0″ button_use_icon="default" button_icon_placement="right" button_on_hover="on" button_letter_spacing_hover="0″ disabled="off"] [/et_pb_button][/et_pb_column][/et_pb_row][/et_pb_section]